Credit Card Travel Insurance Unwrapped: Rental Car Insurance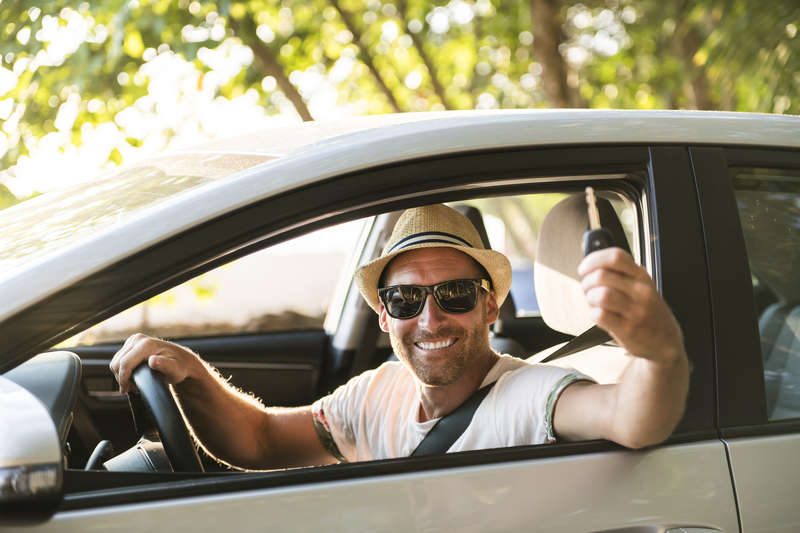 Today we are introducing the next article in our series about credit card travel insurance for travel advisors. Our series offers a detailed view on every travel insurance component that comes with credit cards, and today we talk about rental car insurance.
Rental car insurance comes with many Canadian credit cards. In fact, it is one of the most frequent features but, unfortunately, the one that offers tons of opportunities for mistakes and misinterpretation.
What is rental car insurance that comes with credit cards?
The common name, rental car insurance, is a misleading term. The correct name of this protection is car rental – collision/loss damage insurance, or collision and damage waiver.
Unlike, a true car insurance policy, this protection typically covers only the following:
Damages
Theft
Valid towing charges (with some limitations)
Loss-of-use (the lost opportunity of a rental company to rent out the vehicle while it is being repaired)
The costliest aspects of a car accident are NOT covered by the collision and damage waiver. These items include but are not limited to 3rd party liability (damages inflicted to another party's properties such as vehicles, houses, etc.) and accident benefits/personal injuries.
Apart of that there are a number of other exclusions such as excluding some vehicle types or operating the vehicle outside of publicly maintained roads.
This coverage, in most cases, is secondary. This means that it covers expenses in excess of those payable by any other insurance plan (e.g., your own personal car insurance policy) or other source of reimbursement.
What aspects of rental car insurance are the most important?
It is important to pay attention to two aspects of rental car insurance:
Days covered. This is a number of consecutive days of a rental period when car is covered. Nearly all Canadian credit cards offer coverage for 48 days, which is more than enough in most cases. Coverage offered by U.S. cards is not that generous – many U.S. credit cards cover no more than 30 consecutive days of car rental.

Maximum vehicle value covered. Expensive and exotic vehicles are typically excluded from this coverage so if somebody tries to rent out a Ferrari, Porsche or even a high-end model of BMW or Mercedes, the card will not cover these. The maximum value of a vehicle that is covered is defined by MSRP (Manufacturer's Suggested Retail Price) in the vehicle's model year. Typical values are $65,000 for low-end credit cards and $85,000 for high-end credit cards.

Some credit card rental car insurance policies come with a small add-on, offering protection for belongings that might be stolen or damaged from the rental vehicle.

Aside of those two components, it is very important to remember that credit card rental car insurance DOES NOT provide any third-party automobile, property damage, or personal injury liability insurance.
Which credit cards offer rental car - collision and damage insurance?
Rental car insurance is one of the most frequent features on credit cards (probably next to purchase security and extended warranty). Nearly half of all Canadian credit cards offer it. Detailed information about rental car insurance on credit cards can be found through our tool at TravelandCards.com.
What is the right insurance solution when renting a car?
It is very important to understand that none of these credit cards would cover 3rd party liability and personal injuries in case of an accident. Thus, even using rental car insurance from a credit card does not offer full protection.
Our recommendation is to ensure that your own car insurance has an additional feature/rider called rental card insurance rider, which basically extends all your car insurance coverage (including 3rd party and accidental benefits) on rental cars. The costs are fairly low – around $20-$30 per year as opposed to $20-$30 dollars per day for rental car insurance offered by a rental agency.
If you do not have a rental car insurance policy, you might consider reviewing the insurance policy that a rental agency offers. As an example, in Ontario the minimal liability coverage required by law is $200,000 and some rental companies might increase it up to $1,000,000, but this is not always the case. You need to carefully read the rental contract and understand your coverage.
If a rental agency only offers a collision damage waiver/loss damage waiver, none of your medical costs will be covered.
Travel advisors use our TravelAndCards tool to find out if their clients have rental car insurance on their credit card and advise them to use their own car insurance policy where possible as it typically offers more extensive coverage. This benefits both sides – travellers are well protected and have peace of mind, and travel advisors can differentiate their service by providing valuable advice.
Contact us if you are interested in equipping your travel agency and your travel professionals with this unique tool.