Barclays Credit Cards Have Been Added to TravelAndCards.com
Barclays credit cards are now included in TravelAndCards.com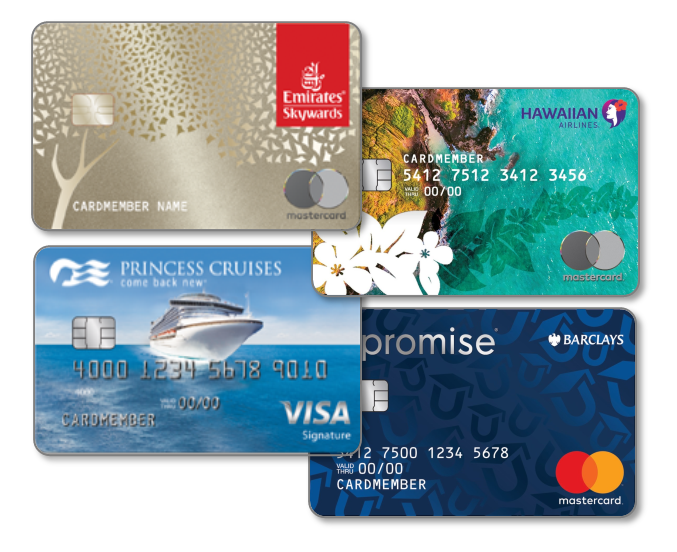 Barclays US, backed by Barclays, is a global consumer and wholesale bank. In the US market, Barclays works with numerous companies to offer multiple consumer and small business credit card programs. It offers a wide selection of U.S. credit cards from cards with no coverage to high-end credit cards featuring extensive travel insurance coverage. All these insights are now available through our TravelAndCards.com platform.
Our team has added the following Barclays credit cards to the TravelAndCards.com database:
AAdvantage Aviator Red World Elite Mastercard from Barclays
Barnes & Noble Mastercard
Emirates Skywards Premium World Elite Mastercard
Emirates Skywards Rewards World Elite Mastercard
Hawaiian Airlines World Elite Mastercard
JetBlue Plus Card
Miles & More World Elite Mastercard
Princess Cruises Rewards Visa Card from Barclays
Upromise Mastercard from Barclays
TravelAndCards.com's thoughts on travel insurance protection on Barclays cards
Overall Barclays offers a wide range of cards for various categories of customers. As for travel insurance, it makes sense to note that none of Barclays cards offers travel medical protection, which is a clear travel insurance gap.
Trip interruption/trip cancellation insurance can be found in the higher categories of cards that require an annual fee. These cards have decent trip interruption and trip cancellation limits.
Taking the above information into account, it is advisable to offer additional travel insurance coverage for nearly every client who pays with a Barclays credit card.
Travel advisors use our TravelAndCards tool to find out if their clients have enough travel medical coverage on their credit card, and if needed, offer additional coverage. This benefits both sides – travellers are well protected and have peace of mind, and travel advisors can differentiate their service by providing valuable advice while increasing their own travel insurance sales.
Contact us if you are interested in equipping your travel agency and your travel professionals with this unique tool.