Credit Card Travel Insurance Unwrapped: Trip Delay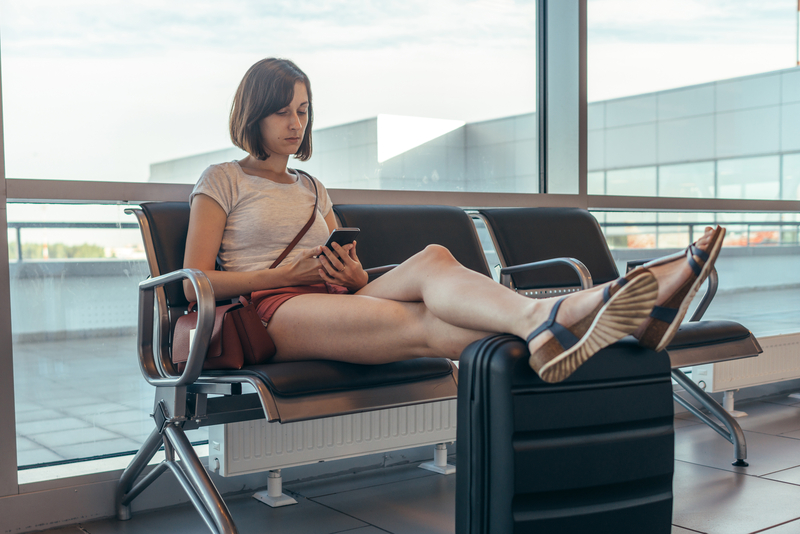 This is the next publication in our credit card travel insurance series for travel advisors. These articles provide in-depth perspectives on travel insurance elements that are included on credit cards and informs travel advisors about the most important aspects of the coverage.
Trip delay insurance (also called flight delay insurance) is one of the less important travel insurance components, but if and when it comes into play, it can seriously derail a traveler's plans.
What is trip delay insurance?
Trip delay insurance covers a limited amount of traveler's costs in case their trip (or flight) has been delayed. Not every trip delay is covered – but significant delays and overnight delays are typically covered. Typical items covered are the products and services that you might need due to a delay, such as meals, accommodation, etc.
What aspects of trip delay insurance are the most important?
Travel professionals must pay attention to the following three aspects of any trip delay that comes with a credit card:
When the coverage begins: The coverage start defines when a trip delay definition kicks in. In some cases it is four hours, in other cases – six or eight hours. Short delays of couple hours are typically not seen as "true" delay cases from an insurance perspective.


Coverage per day: This is a fixed amount that a traveler can count on daily when paying for any emergency expenses such as meals, drinks, accommodation, etc. Typically, a daily amount is in a range of $100 - $200 per day per person. In many cases, there is an overall cap across all the insured travelers of $500 or $1,000 per day.


Maximum length of coverage: This policy element defines how many days your delay-related expenses will be covered. Normally, it is not more than two-three days (or sometimes shown in hours: 48 – 72 hours). The logic is that, by that time a common carrier will sort out the delay issue.
What are common exclusions related to trip delay insurance?
This travel insurance comes with limitations on what expenses can be covered by trip delay insurance. These are typically accommodation costs (e.g., hotel, motel), meals and drinks (e.g., restaurant, cafe), and some items of urgent necessity.
It is also important to mention that trip delay coverage applies to regular common carriers. If you have booked a car and have been waiting for it for three days, it will not be considered a true trip delay.
Which credit cards offer trip delay/flight delay insurance?
Most banks have at least a few credit cards that include this coverage. Typically, it can be found in the higher categories of cards that require an annual fee.
Here is a list of bank credit cards offering this coverage. More information about travel insurance coverage on nearly every major credit card can be found through our tool at TravelandCards.com
| Bank | Select Individual Credit Cards |
| --- | --- |
| | |
| | |
| | |
| | |
| | |
| | |
Please note that this information reflects individual, not business, credit cards on offer as of summer 2021.
What if a credit card does not offer trip delay insurance?
Though it is not essential to have this coverage, it will be considered going the extra mile if you are able to inform a traveler that one of their cards offers this protection, thus contributing to your tailored services.
Travel advisors can use our TravelAndCards tool to find out if their clients have trip delay on their credit card. This benefits both sides – travelers are well protected and have peace of mind, and travel advisors can differentiate their service by providing valuable advice.
Contact us if you are interested in equipping your travel agency and your travel professionals with this unique tool.