Credit Card Travel Insurance Unwrapped: Burglary Insurance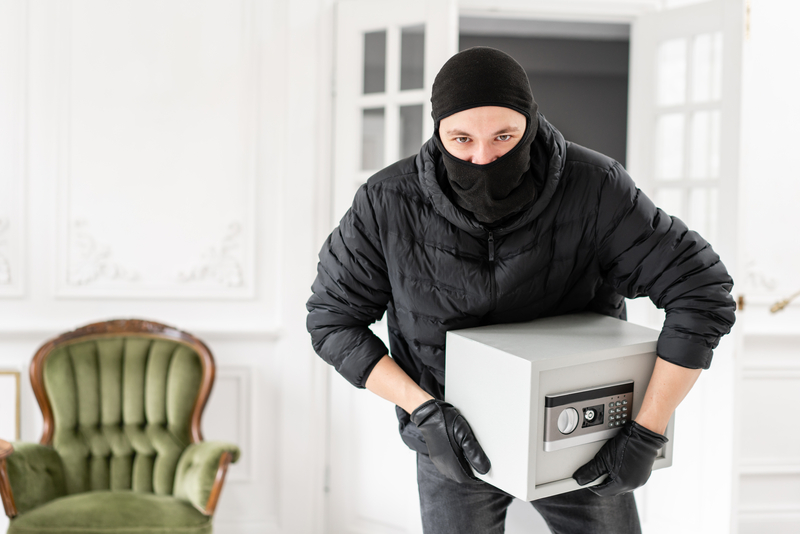 This is the next publication in our credit card travel insurance series for travel advisors. These articles provide in-depth perspectives on travel insurance elements that are included on credit cards and informs travel advisors about the most important aspects of the coverage.
Burglary insurance is one of the less important travel insurance components, but if and when it comes into play, it can significantly help you in an unpleasant situation.
What is burglary insurance?
Hotel burglary insurance provides coverage for the repair or replacement of personal property that is lost, stolen or damaged due to the burglary of your travel accommodation. The burglary must be a result of wrongful entry, indicated by visible signs of force. In most cases, you are eligible for the coverage when you charge 75% -100% of the total cost of the hotel/motel room to your account.
What aspects of burglary insurance are the most important?
Travel professionals should know:
Maximum amount (coverage): The maximum benefit payable per occurrence varies from $500 to $2,500 for all insured persons combined, depending on the credit card.
What are common exclusions related to burglary insurance?
Hotel burglary insurance usually does not cover the following items: cash, travellers cheques, securities, credit cards or any other negotiable instruments, tickets and documents.
Also, this insurance does not cover such extraordinary situations as:
War, terrorism, etc. – You voluntarily and knowingly exposing yourself to risk from: an act of war whether declared or undeclared, rebellion, revolution, terrorism, any service in the armed forces, riot or civil disorder.
Sanctions – Your travel to a sanctioned country for any business or activity to the extent that such travel would violate any applicable national economic or trade sanction law or regulations.
Failure to Secure Accommodation – Your failure to make a reasonable effort to protect your personal property or to secure your travel accommodations, etc
The information above does not include the full review of your benefits or exclusions. You or your travel advisor should review your credit card for full details.
Which credit cards offer trip burglary insurance?
Most banks have at least a few credit cards that include this coverage. Typically, it can be found in the higher categories of cards that come with an annual fee.
Here is a list of bank credit cards offering this coverage. More information about travel insurance coverage on nearly every major credit card can be found through our tool at TravelandCards.com
Please note that this information reflects individual, not business, credit cards on offer as of fall 2021.
What if a credit card does not offer burglary insurance?
Though it is not essential to have this coverage, it will be considered going the extra mile if you are able to inform a traveler that one of their cards offers this protection, thus contributing to your tailored services.
Travel advisors can use our TravelAndCards tool to find out if their clients have burglary coverage on their credit card. This benefits both sides – travelers are well protected and have peace of mind, and travel advisors can differentiate their service by providing valuable advice.
Contact us if you are interested in equipping your travel agency and your travel professionals with this unique tool.