Credit Card Travel Insurance Unwrapped: Travel Medical Insurance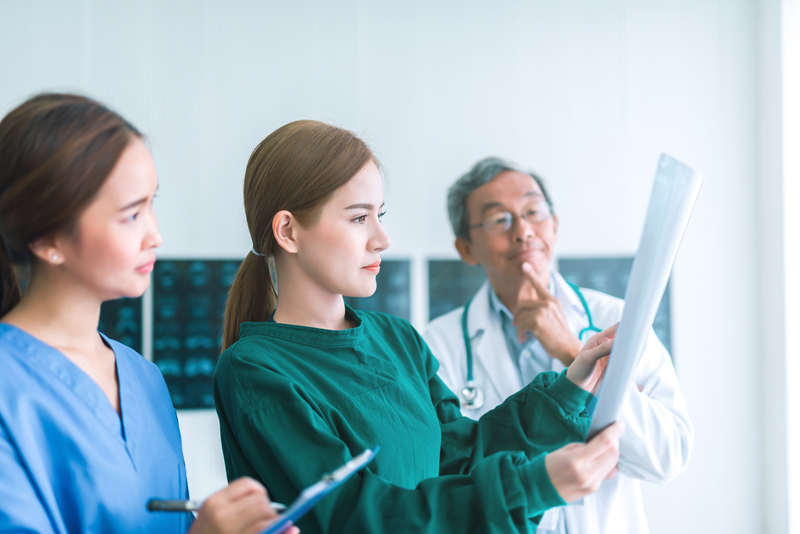 This is the next publication in our credit card travel insurance series for travel advisors. These publications provide a detailed perspective on every travel insurance component that is included on credit cards and informs travel advisors about the most important aspects of the coverage.
Travel medical insurance is, without doubt, the most important element of travel insurance. Unfortunately, it comes with many hidden traps that advisors and their clients need to know. So, let's take a closer look!
What is travel medical insurance?
As mentioned above, travel medical insurance is the most important travel insurance component. It covers expenses for emergency medical treatment due to an accident or getting sick while a card holder is travelling.
It is important to understand that it is not a substitute for routine medical treatment; the policy only covers emergency medical expenses. In many countries, even one night in a hospital can come with a $10,000+ bill. Also, the chance of getting sick or having an accident while on vacation is much higher than with respect to other insurance situations (trip cancellation, common carrier accident, theft from your hotel room).
What aspects of travel medical insurance are the most important?
Travel professionals must pay attention to the following aspects of any travel medical insurance coverage that comes with a credit card:
Ages covered. The older a person, the higher the possibility of unexpected medical issues, typically. This is why it is very important to understand if a credit card travel insurance comes with a maximum age cut off. In many cases, seniors older than 65 are not covered at all.

Days covered: Travel medical insurance offered through credit cards always comes with a maximum trip length it covers. That number of days can range and it is very important to understand it for each particular card. The most frequent range we have seen is somewhere between 10 and 60 days.

Coverage per insured person. Typical values are about $2,500 in coverage, but it is important to understand that there are many categories of medical services within each policy (e.g. nursing, diagnostics such as x-rays, etc.) that have clear expense caps.

Sometimes, travel medical insurance on credit cards also comes with evacuation insurance to return you back to United States depending on the decision of a medical professional regarding your condition, and availability of medical services at your travel location.

Persons covered. In many cases, this includes a spouse and dependent children and, sometimes, a travel companion. It is important to understand who exactly is covered by this insurance, and if needed, complement it through additional insurance.
What are common exclusions related to travel medical insurance?
This travel insurance component comes with a number of exclusions where pre-existing medical conditions (such as a heart or lung conditions) come into play. This situation requires a separate travel medical insurance policy as a credit card will provide no coverage.
Travel medical insurance is a "so-called" post-underwriting insurance product, meaning that an insurer will decide if a policy holder qualifies for claim benefits only if a claim situation happens. It will be investigated and, should there be pre-existing medical issues in play, declined. Thus, extra caution is required with this insurance type.
Which U.S. credit cards offer travel medical insurance?
Most U.S. banks don't have credit cards that include this coverage. Typically, it can be found in the higher categories of cards that require an annual fee.
Here is a list of bank credit cards offering this coverage. More information about travel insurance coverage on nearly every major credit card can be found through our tool at TravelandCards.com
| Bank | Select Individual Credit Cards |
| --- | --- |
| | No cards with Travel Medical Insurance |
| | No cards with Travel Medical Insurance |
| | Chase Sapphire Reserve Visa Credit Card |
| | No cards with Travel Medical Insurance |
| | No cards with Travel Medical Insurance |
| | No cards with Travel Medical Insurance |
| | No cards with Travel Medical Insurance |
| | HSBC Elite Credit Card |
Please note that this information reflects individual, not business, credit cards on offer as of fall 2021.
What if a credit card does not offer enough travel medical insurance?
It is very important for travellers to have this type of coverage. The chances of a medical emergency (food poisoning, local disease, unexpected dental problems, etc.) or an accident (while skiing, swimming in the ocean, riding a scooter or trying a new sport/activity, event) that requires some medical intervention are quite high during a travel.
US travel advisors use our TravelAndCards tool to find out if their clients have enough travel medical coverage on their credit card, and if needed, offer additional coverage. This benefits both sides – travellers are well protected and have peace of mind, and travel advisors can differentiate their service by providing valuable advice while increasing their own travel insurance sales.
Contact us if you are interested in equipping your travel agency and your travel professionals with this unique tool.