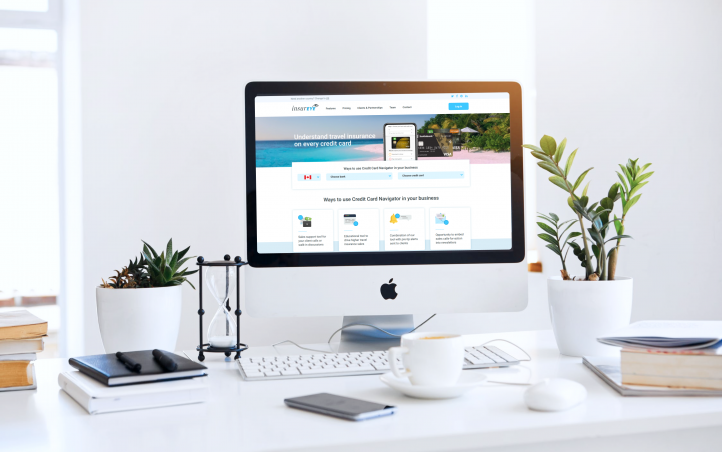 Overcome your clients' travel insurance objections related to travel protection on credit cards
For travel agencies, travel insurance means additional sales and clients who are protected. However, many travelers mistakenly assume that their credit card already covers them. We equip travel agents and other travel and tourism professionals with a data intelligence tool containing detailed information about the travel insurance on most Canadian credit cards.
Explore the largest database of credit card travel insurance features
Our credit card database includes over 500 Canadian credit cards from all major, but also smaller, banks and credit unions, including: American Express, ATB Financial, BMO, Capital One, CIBC, Desjardins, Home Trust, HSBC, Manulife Bank, MBNA, Meridian Credit Union, National Bank, Neo Financial, President's Choice, RBC, Rogers Bank, Scotiabank, Servus Credit Union, Simplii Financial, Tangerine, TD, Vancity, and many others.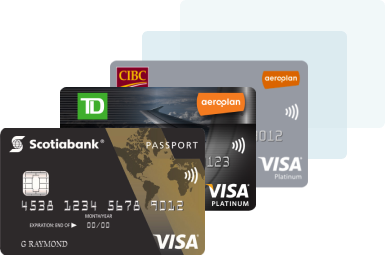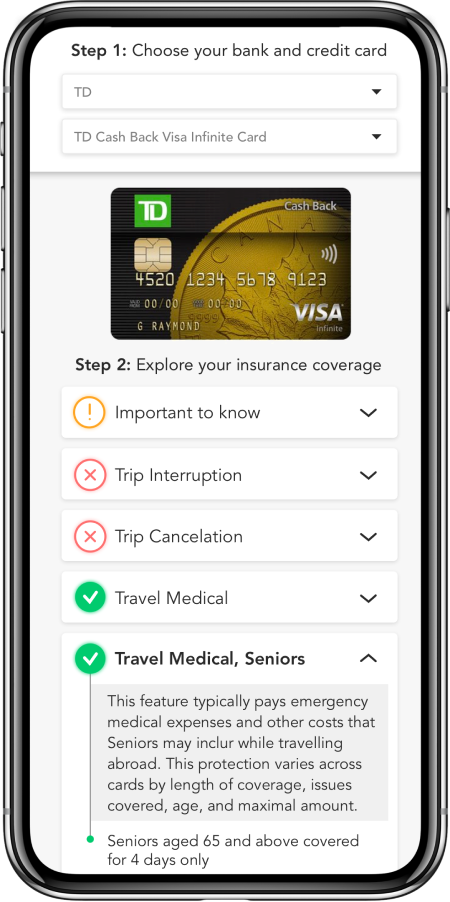 Share credit card travel insurance details with your clients
Send your clients a webpage that shows details of the travel insurance on their credit cards. They will appreciate this extra service,and you will stand out from all other agents. The best thing is, the page can be tailored to your own brand.
Use your current travel insurance provider
There is no need to change your travel insurance provider. Simply add your existing affiliated travel insurance links into our tool to drive insurance sales online, and benefit from additional travel insurance revenues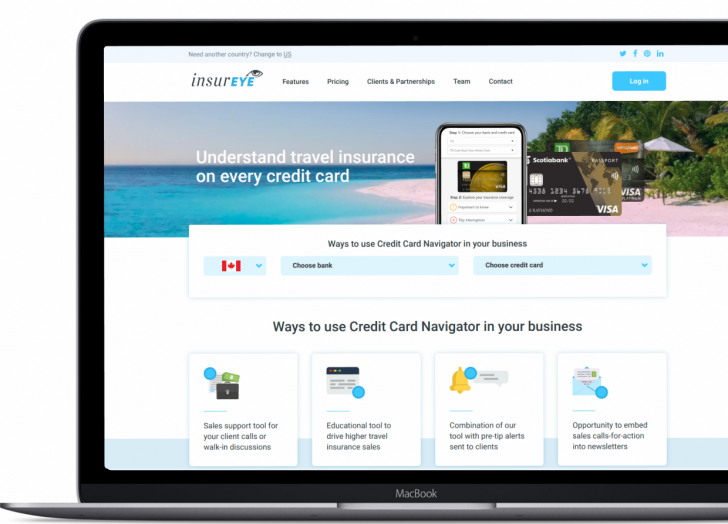 Designed for both desktop and mobile devices
Regularly updated using both Artificial Intelligence and human oversight
Includes both current and discontinued but still active credit cards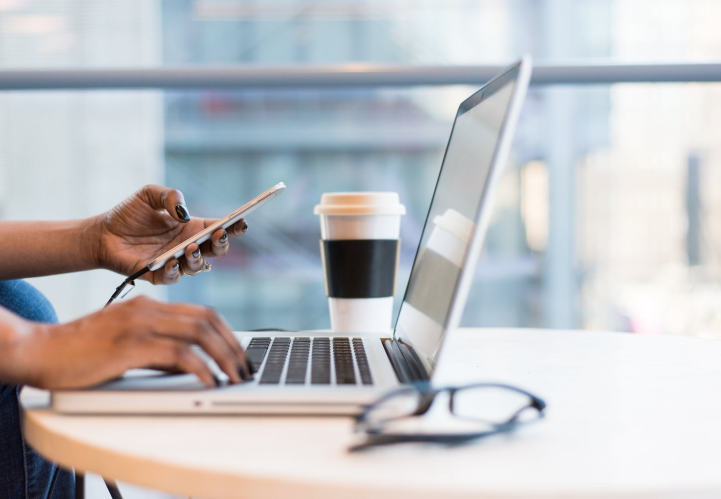 Many of our clients assume they are covered on their credit card, but they're not. Using Credit Card Navigator, our agents are able to correct the false assumption and ensure they are covered. Our most skilled insurance sellers start the insurance sales process by checking their card coverage.
Richard Vanderlubbe President, Trip Central